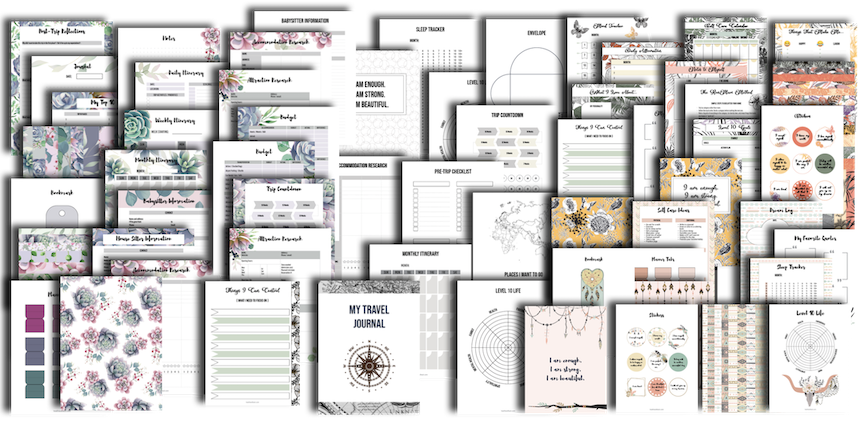 More Than 1,200 Printable Templates
Everything you need to get your sh*t together and plan like a boss!

Take control of your mind, body, health, finances and more.
What's included:
2023 and 2024 dated planners

Undated Daily, Weekly and Monthly Planners

Fitness Journals

Bodyweight Exercise Guide

75 Hard Challenge Tracker

Self-Care Planners

Gratitude Journals

Pre-Made Bullet Journal Templates

Travel Journals

Finance Planners

Bullet Journals For Kids
---
Features You'll Love:
Printable and editable PDFs (fillable forms)
12-in-1 planners bundle
Several designs to choose from: minimalist, floral, boho, tropical and many more
For kids and adults
Five paper sizes: half-size, A4, A5, letter (or big happy planner), classic happy planner
Valued at $350
*The coupon code "promo50off" will be applied
---
What You'll Get:
2023 and 2024 planners
Dated monthly and weekly planners for 2023 and 2024.
Monthly planners for each each year (fillable)
Weekly planners for each year (static)
Choose from 2 designs: floral and minimalist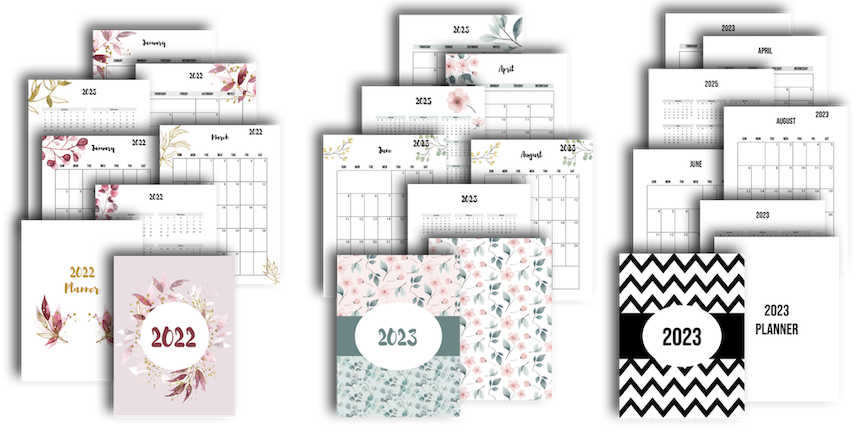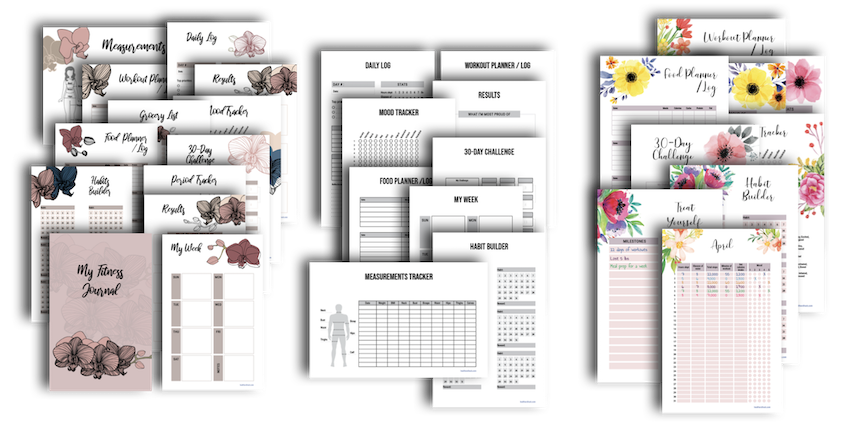 Fitness Journals
Set goals and make an action plan
Track your progress
Record milestones
Plan meals, workouts and rest days
Identify patterns
Create healthy habits
Prevent injuries by recording what is working and what is not
Choose from 3 designs: minimalist and two floral themes
Illustrated Bodyweight Exercises
This workout reference includes 90 bodyweight exercises that are simple and effective in improving balance, flexibility, strength and endurance. Build you own workout routine!
An illustrated guide to 30 core exercises
An illustrated guide to 30 upper body exercises
An illustrated guide to 30 lower body exercises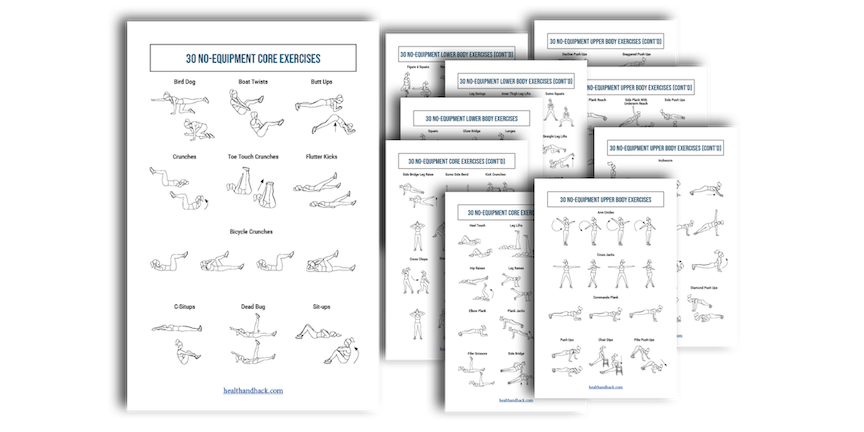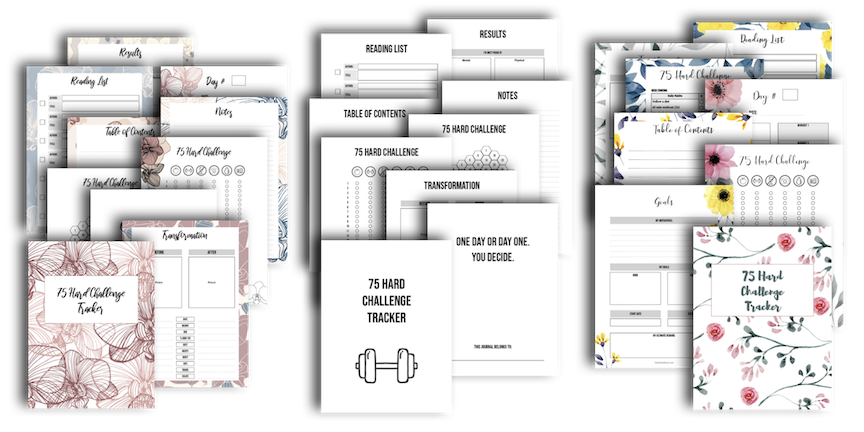 75-Day-Hard Challenge Trackers
A practical and fun way to track your progress in the 75 hard challenge.
Set goals
Record your before-after transformation
Record your progress daily
Choose from 3 tracker layouts
Pick between 3 designs: minimalist and two floral themes
Finance Planners
Take control of your finances with this complete budget binder:
Set your financial goals
Establish an annual or monthly budget plan
Identify spending patterns
Track your expenses and bills
Make a savings plan
Track your debt repayments
Choose between 3 designs: minimalist, floral and retro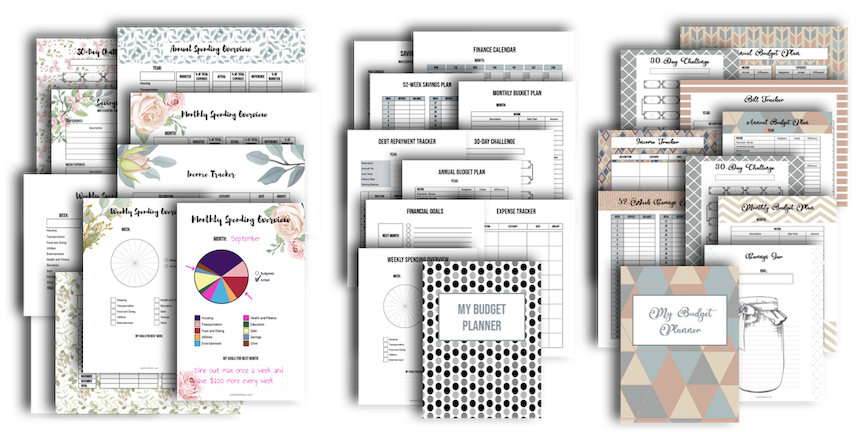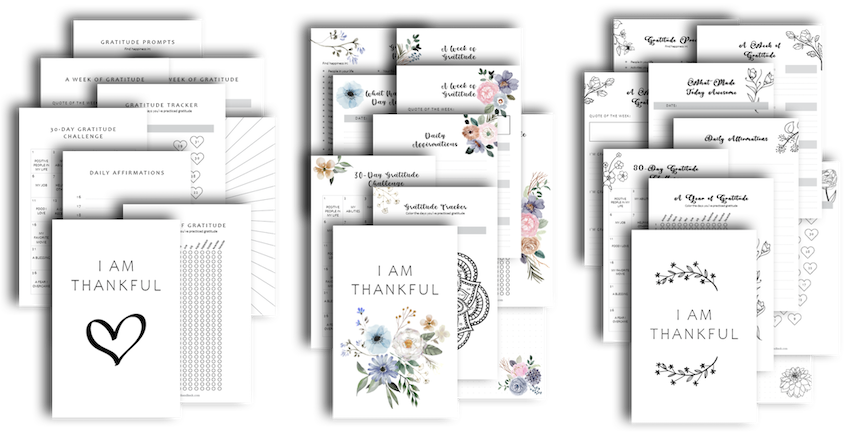 Gratitude Journals
Practice gratitude to improve your overall well-being, increase happiness and decrease toxic emotions.
Find something to be grateful for everyday
Write positive affirmations
Track the days you've practiced gratitude
Get ideas with gratitude prompts
Pick between 3 designs: minimalist and two floral themes
Self-Care Journals
Take care of your body and mind:
Make a self-care checklist
Build a routine
Start a 30-day challenge
Track your sleep and your mood
Decluster your home with the KonMari method
Choose between 3 designs: minimalist, boho and tropical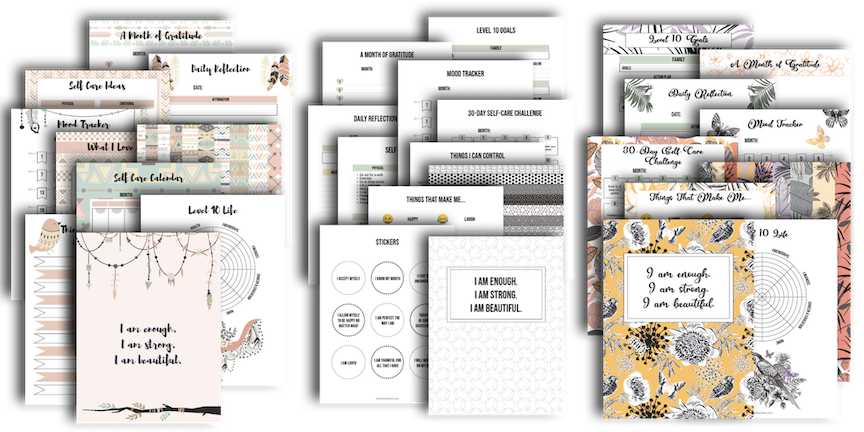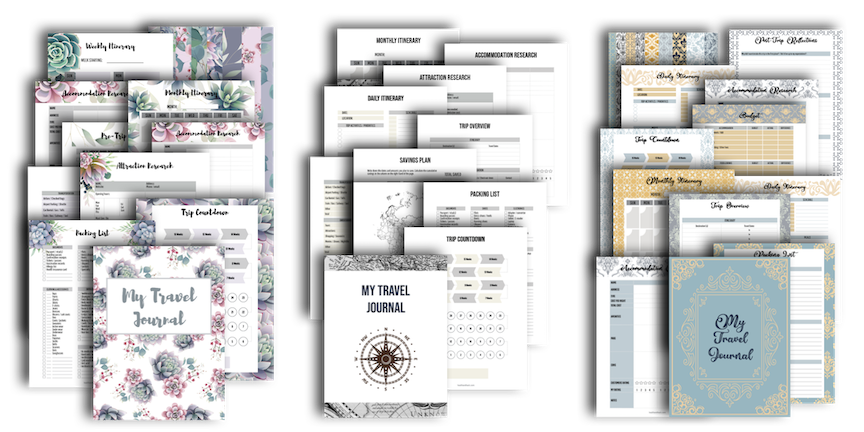 Travel Planners and Journals
Turn the daunting task of planning a trip into a fun and relaxing activity:
Make a pre-trip checklist
Set a budget and establish a savings plan
Research destinations, accommodations and restaurants
Draft a monthly, weekly or daily itinerary
Make a packing and shopping list
Choose between 3 designs: minimalist, floral and damask patterns
Bullet Journals For Kids
All-inclusive journal templates for boys and girls, includes:
Gratitude and self-love journal
Thank-you cards
Weekly chores and routines
Study planner and vacation journal
Comic strips and speech bubbles
3 themes: minimalist, unicorns and dinosaurs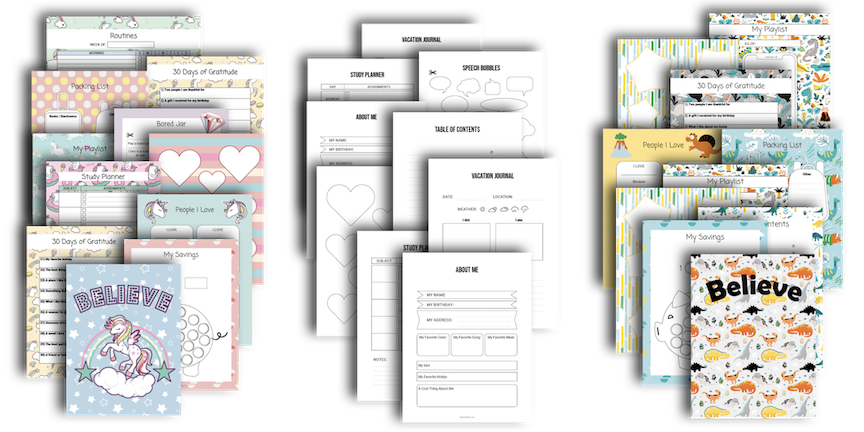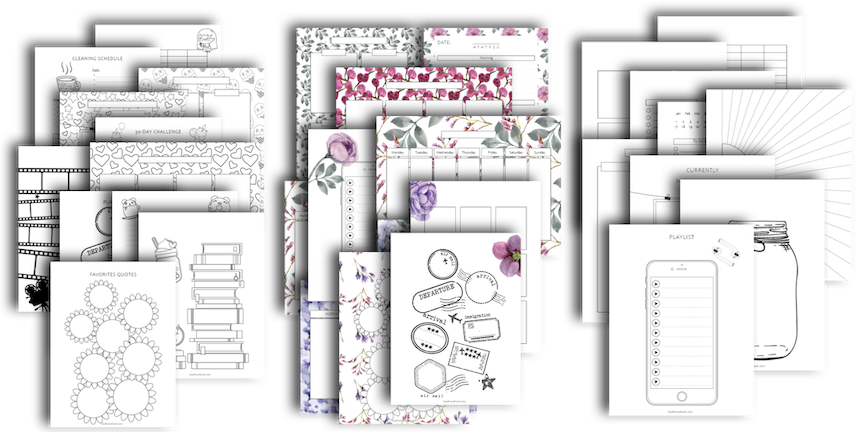 Calendars And Blank Templates
Undated daily, weekly and monthly planners
Bullet journal templates: books to read, places to visit, currently happening, cleaning schedule, movies to watch
Blank templates: ruled and dotted pages, checklists, tables
3 designs: minimalist, floral and kawaii
---
Don't miss out: this offer is valid for a limited time only!
*The coupon code "promo50off" will be applied